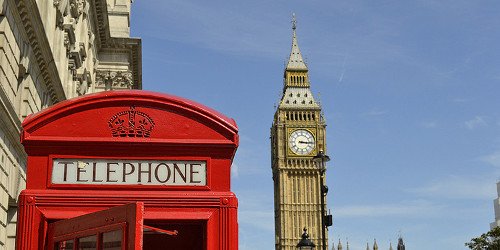 Carla M.
em 19 de Julho de 2019
1. ASKING A FAVOR
Can you give me a hand with this?
Could you help me for a second?
Can I ask a favour?
I wonder if you could help me with this?
I could do with some help, please.
I can't manage. Can you help?
Give me a hand with this, will you?
Lend me a hand with this, will you?
Could you spare a moment?
I need some help, please.
2. ASKING FOR APPROVAL
Do you think it's all right to do it?
What do you think about (me doing that)?
Do you think / reckon I ought to (do it)?
What would you say if I (did it)?
Would you approve of (doing something)?
What is your attitude to the idea of…
Are you in favour of (me doing something)?
You are in favour of … aren't you?
Do you think anyone would mind if I…
Do you think it would be really awful if I..
3. ASKING FOR DIRECTIONS
* Asking for Directions:
Excuse me! Can you tell me the way to the…?
Excuse me! How do I get to the…?
Excuse me! Where the…is?
Excuse me! Is there a…near here?
What's the best way to…?
Are you from around here?
I'm looking for this address..
Are we on the right road for…?
Is this the right way for…?
Can you show me on the map?
* Giving Directions
Go straight ahead.
Go along the street.
Turn left.
Turn right.
Take the first/ second turning on the left/right
Cross the street.
Go past.
Go through the park/…
Go across the bridge.
Go as far as the roundabout….
The easiest/ quickest way is to..
Take+ road name
Stay on + road name for + distance or time.
It's on + street name.
It's across from.
It's opposite.
It's near.
It's around the corner from.
It's this way.
* Where is the…?
Is it far (from here)?
Is it a long way?
How far is it to the airport?
It's not far (from here).
It's quite close.
It's quite a long way.
It takes a while.
It's a long way on foot.
It's a long way to walk.
It's about a five minute walk.
* How far is it?
The school is…
On your right/left.
Round the corner.
On the corner of…and…
Next to the…
Opposite the…
Between the…and the…
In front of the…
* IF YOU CAN'T HELP:
I'm sorry, I don't know
Sorry, I'm not from around here.
I'm afraid I can't help you.
You could ask the bus driver.
4. ASKING PEOPLE TO WAIT
Hang on a moment / a mo.
Give us a second.
Half a moment / a mo.
I'll be right with you.
Sorry, I'm a bit tied up right now.
Wait and see.
You'll just have to be patient.
Give me a chance.
Don't be so impatient.
We wish to apologise for the delay to…
Porto Alegre / RS Graduação: Letras (IPA Metodista)
Gramática em Inglês
Conversação em Inglês
Olá! Morei 10 anos nos EUA e dou aula há 20 anos. Estudei no IPA e fiz vários cursos e workshops. Avaliação de nível gratuita! Aguardo seu contato!