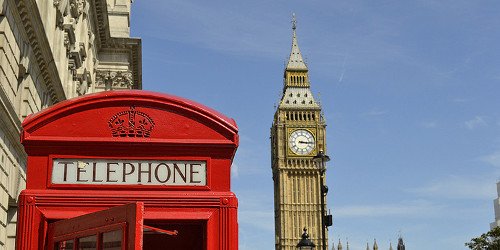 Carla M.
em 25 de Abril de 2019
IRREGULAR PLURAL NOUNS| RULES
Some irregular nouns take on the plural form by first changing the last letter of the word before adding "s." Words that end in "f" are a good example of this case. To make such a word plural, you change the "f" to "ve" and add an "s."
Irregular plural nouns that end in ves:
More than one elf = elves
More than one calf = calves
More than one knife = knives
More than one loaf = loaves
More than one shelf = shelves
More than one wolf = wolves
More than one loaf = loaves

Irregular nouns made plural by changing vowels, changing the word, or adding a different ending:
More than one man = men
More than one person = people
More than one mouse = mice
More than one child = children
More than one foot = feet
More than one goose = geese
More than one tooth = teeth
More than one louse = lice
More than one cactus = cacti
More than one appendix = appendices
More than one ox =oxen
Some irregular plural nouns have the same spelling as their singular form such as scissors, pants, bison, deer, and sheep.And then some animal nouns become plural by keeping the same spelling as the singular form or by adding an s or es.
More than one cod = cod or cods
More than one shrimp = shrimp or shrimps
More than one fish = fish or fishes
More than one quail = quail or quails
IRREGULAR PLURAL NOUNS LIST
Learn a list of 36 irregular plural nouns in English.
Ellipsis –> Ellipses
Codex –> Codies
Larva–> Larvae
Alumna –> Alumnae
Erratum –> Errata
Ox –> Oxen
Oasis –> Oases
Swine –> Swine
Trout –> Trout
Genus –> Genera
Focus –> Foci
Diagnosis –> Diagnoses
Analysis –> Analyses
Man -> Men
Person -> People
Foot -> Feet
Tooth -> Teeth
Child -> Children
Mouse -> Mice
Sheep ->  Sheep
Fish ->  Fish
Leaf ->  Leaves
Goose ->  Geese
Woman ->  Women
Aircraft ->  Aircraft
Apex  ->  Apices
Bison -> Bison
Crisis ->  Crises
Curriculum ->  Curricula
Datum ->  Data
Focus ->  Foci
Series ->  Series
Vita ->  Vitae
Tuna ->  Tuna
Quiz ->  Quizzes
Index ->  Indices
Porto Alegre / RS Graduação: Letras (IPA Metodista)
Gramática em Inglês
Conversação em Inglês
Olá! Morei 10 anos nos EUA e dou aula há 20 anos. Estudei no IPA e fiz vários cursos e workshops. Avaliação de nível gratuita! Aguardo seu contato!