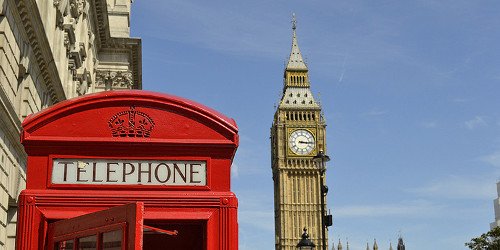 Carla M.
em 14 de Março de 2019
About – She said something aboutleaving town.
Above – He raised his arms above his head.
Across – They ran straight across the road.
After – Remember to close the door after you.
Against – Every council member voted against the proposal.
Along – We were driving alongFollyfoot Road.
Among – The girl quickly disappeared among the crowd.
Around – The whole family was sitting around the dinner table.
At – Does this train stop at Preston?
Before – Larry arrived home beforeme.
Behind – The plane disappeared behind a cloud.
Between – You shouldn't eat between meals.
Beyond – The ban has been extended beyond 2003.
But – I could come any day butThursday.
By – The fox is known by his brush.
Concerning – We have several questions concerning the report.
Despite – Despite all our efforts to save the school, the authorities decided to close it.
Down – Tears were streaming downmy face.
During – During the summer she worked as a lifeguard.
Except – The office is open every day except Sundays.
Following – Following the national news, we have local news and weather.
For – We need a new battery for the radio.
From – She flew from New York to London.
In – My mother was in the kitchen.
Including – All on the plane were killed, including the pilot.
Into – Come into the office.
Like – Her hair is dark brown likemine.
Near – They live near London.
Of – Words are the voice of the heart.
Off – Will someone switch the radio off?
On – People were sunbathing on the grass.
Onto – The car rolled over onto its side.
Out – She ran 

out

 the door and down the street.
Over – A lamp hung over the table.
Past – The hospital's just up this road, about a mile past the school.
Plus – Three plus six equals nine.
Since – We've been waiting here since two o'clock.
Throughout – The disease spread rapidly throughout Europe.
To – Are you ready to start?
Towards – He was standing with his back towards me.
Under – Write your name under your picture.
Until – The ticket is valid until March.
Up – We walked slowly up the hill.
Upon – We are completely dependent upon your help.
Up to – I'll leave it up to you.
With – I saw Bob in town with his girlfriend.
Within – I will be back within an hour.
Without – He had gone out withouthis parents' permission.
Porto Alegre / RS Graduação: Letras (IPA Metodista)
Gramática em Inglês
Conversação em Inglês
Olá! Morei 10 anos nos EUA e dou aula há 20 anos. Estudei no IPA e fiz vários cursos e workshops. Avaliação de nível gratuita! Aguardo seu contato!