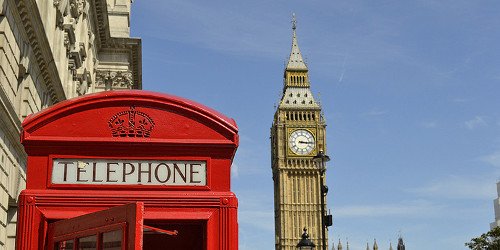 Stephanie C.
em 01 de Maio de 2015
1) Put the verbs into the simple past:
Last year I (go) to England on holiday.
It (be) fantastic.
2- Passe as sentenças abaixo para sua forma negative e Interrogative:
a) She wrote a letter to her Romeo.
N-
I-
b) He song a music for Beyoncé.
N-
I-
3- Choose "Was" or "Were":
a-The teacher nice.
b-The students very clever.
C-But one student in trouble.
6- Choose the correct reflexive pronouns:
Myself, yourself, himself,herself,itself,ourselves,yourselves, themselves.
a- Robert made this T-shirt .
b- Lisa did the homework
c- Emma, did you take the photo by ?
1) Make positive present perfect sentences:
a. (I / study / French)
b. (She / eat / octopus)
2) Make negative present perfect sentences:
a. (We / not / go / to Paris)
b. (She / not / see / 'The Lord of the Rings')
3) Make 'yes / no' present perfect questions:
a. (They / go / to the USA?)
b. (You / read / 'War and Peace'?)
4) Choose the past simple or the present perfect:
1. Last night I __________________ (lose) my keys – I had to call my flatmate to let me in.
2. I __________________ (lose) my keys – can you help me look for them?
3. I __________________ (visit) Paris three times.
4. Last year I __________________ (visit) Paris.
5. I __________________ (know) my great grandmother for a few years - she died when I was eight.
6. I __________________ (know) Julie for three years – we still meet once a month.
7. I __________________ (play) hockey since I was a child – I'm pretty good!
8. She __________________ (play) hockey at school, but she __________________ (not / like) it.
5) Add since or for.
a-They have been living in Madrid 1972.
b-He has been in prison four years.
c-He has known about the fact a long time.
d- Conditions have changes a lot we were children.
e-Our teacher has been very ill the last month.
f-I haven't eaten anything twenty – four hours.
g-In fact he is always very rude . We have been waiting for him half an hour.
h- I haven't see him for three years. It is because I haven't been there I left school.
6) Fill in the blanks with the appropriate form of do or make:
1) John worked hard and his best at his job, but he still wasn't promoted.

2) The teenagers were such a noise that the neighbour called the police..

3) She a payment on her debt every month. Soon she'll have finished paying it off..

4) So many chores to ! I need to clean the bathroom and the kitchen, hoover and change all the beds..

5) Sorry, I've a mistake. The restaurant isn't here, but on another street..

6) It's late, and we should go home. Let's a move..

7) Unfortunately, his business a huge loss last year and had to close down..

8) If you don't speak English, you'll find it hard to business in the UK.
Observações : dúvida sobre os exercicios me contate eu responderei !
São Paulo / SP Graduação: Letras - português e inglês (UNIP)
Listening in English
English Reading
Speaking English
Writing in English
English Grammar
Inglês em Geral
Sou formada em Letras—licenciatura em língua portuguesa e inglesa pela UNIP—Universidade Paulista. Já atuei em escolas de idiomas e colégio particulares, iniciei minha carreira lecionando aulas particulares de língua inglesa e aulas de reforço escolar. Hoje, também leciono língua portuguesa para es ...